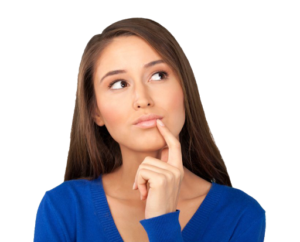 LEVEL 3 AWARD IN EDUCATION & TRAINING COURSE (L3AET) | PTLLS COURSE
Join a virtual classroom course with your tutor – Achieve a Level 3 AET qualification from the comfort of your own home!
Who should do this course?
The course has been designed to provide an introduction to teaching for individuals who would like to work or are currently working within FE Colleges, Independent Training Providers and/or Local Authorities. It is designed:
For individuals who work, or want to work as teachers/trainers in the further education and skills sector
For individuals who are not in a teaching/training role, or who have just started a teaching/training role
For individuals who want a short qualification to enable them to make career choices
For individuals who have already achieved some Learning and Development units that can be carried forward into this qualification
For individuals currently working as assessors, who wish to achieve a qualification that provides an introduction to teaching
For individuals currently teaching and training, including those new to the profession – although the qualification does not require teaching practice, opportunities may be made available to observe and provide feedback on a trainee teacher's practice
For individuals who have completed some introduction to training qualifications
Level of Qualification/Skill Level
Level 3 learning would include:
Knowledge of the relationship between theory/principles and practice in the context of your existing or future role
A planned approach to reading and research relating to principles, theories and practice
Consideration of how professional values impact on working in your area
Evidence of a reflective approach
Reflection on own practice grounded upon reading
On successful completion of the course, you will:
Understand your own roles, responsibilities and boundaries in relation to teaching/training
Understand appropriate teaching and learning approaches within a specialist area
Demonstrate session planning skills – plan deliver, observe and evaluate a micro-teach session
Understand how to deliver inclusive sessions that motivate learners
Understand the use of different assessment methods
Understand and analyse the need for accurate record keeping and procedures including internal and external verification
Prerequisites/Before the course
You must be a minimum of 19 years old
Good reading & writing skills in English
A lot of 'Patience' (This is an intensive course!)
Knowledge of the subject you wish to teach/deliver
Filled up 'Application Form'
A photographic proof of identification [Any 1 of the following]

Valid Passport with VISA (any nationality)
Signed UK Photo Card Driving Licence
Valid Warrant Card issued by HM Forces or Police
Other photographic ID card, e.g. Employee ID Card (must be current employer), Student ID Card, Travel card, etc.
An OFQUAL approved nationally recognised Awarding Organisation (e.g. HABC or TQUK)
Level 3 Award in Education & Training (There is no mention of the mode of study on the certificate – People get the same certificate whether they attend the class based course or the online course)
PASS / REFER – You cannot fail the course!!! (If there is anything that needs amendments on your theory assignments, the assessor would give you action points with guidance on how to achieve them in the next go! Once you are done with your theory assignments and the practical micro-teach session observations, you would be more than ready to be certificated!!!)
£225 + £45 (20% VAT) = £270 (No hidden charges!)
5 Essay Type Assignments (Theory Assessment) – You would get the Guidance Notes on how to answer the theory assignments to keep you on track
Planning & delivery of a 15-30 minutes' micro-teaching session (Practical Assessment) – The practical micro-teaching session can be done on any topic of your choice. (You would need to be part of at least 1 hours' session duration. The remaining 30-45 minutes can be 'You' observing 'Other's sessions')
Course Compatibility/Progression
The qualification allows candidates to progress into employment as teachers/trainers, as well as to the following qualifications:
Level 4 Certificate in Education and Training
Level 5 Diploma in Education and Training
Level 3 and 4 Awards, Certificates and Diplomas in Learning and Development
Level 3 Assessment and Quality Assurance
Awards in Planning and Delivering Training Sessions
Awards/Certificate for Learning Support Practitioners
English for Literacy and Language Teaching / Mathematics for Numeracy Teaching