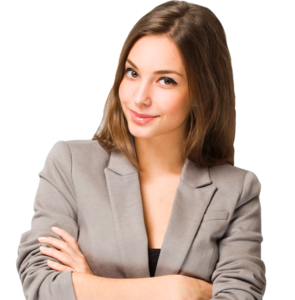 ILM Level 5 Leadership & Management
This programme will help you to build your leadership capabilities and enable you to gain a range of key management skills and put them into practise within your role. It will help you to motivate and engage teams and manage relationships more confidently.
ILM Level 5 Leadership & Management - Southend, Essex or Online
The Institute of Leadership and Management (ILM) Level 5 Award caters to many management styles and is suitable for a range of different sectors. This accredited management qualification focuses on three essential leadership practices: how to use core management techniques to drive better performance, how to manage change effectively, and how to critically assess your beliefs and values in relation to management theories.
The ILM Level 5 Award is a concise qualification which is designed to help senior managers move into a more high-ranking leadership position.
It will help develop your skills and experience, improve your performance, and prepare you for senior management responsibilities.
You can also choose from a diverse range of units to complete your ILM qualification. The flexibility in choice allows the Level 5 Award to be tailored to meet the needs of the individual and employer.
You can choose from the following ILM level 5 Leadership and Management units:
Understanding the Management of Facilities (2 Credits)
Making Professional Presentations (2 Credits)
Managing Improvement (3 Credits)
Managing Stress and Conflict in the Workplace (3 Credits)
Making a Financial Case (3 Credits)
Understanding Organisational Culture and Ethics (3 Credits)
Managing Customer Relations (3 Credits)
Managing Work Analysis (3 Credits)
Developing and Leading Teams to Achieve Organisational Goals and Objectives (4 Credits)
Managing for Efficiency and Effectiveness (4 Credits)
Developing Critical Thinking (4 Credits)
Managing Individual Development (4 Credits)
Managing Projects in the Organisation (4 Credits)
Managing Information (4 Credits)
Managing Resources (4 Credits)
Leading Innovation and Change (5 Credits)
Understanding the Organisational Environment (5 Credits)
Becoming an Effective Leader (5 Credits)
Managing Recruitment (5 Credits)
Assessing Your Own Leadership Capability and Performance (6 Credits)
More information about the ILM Level 5 Leadership & Management
How do I begin studying?
Here at Essex Training Group, we understand that once you have made the decision to study for a Professional Qualification you will be keen to begin your studies. That's why we have made our enrolment process quick and easy.
As soon as you have completed your student enrolment you will receive your log in details for our learning platform. Here you will find all of the resources, guidance and tips you need to succeed with your studies.
Is this qualification accredited?
Yes. As well as being accredited by an industry leading Institute, your course is also regulated and approved by Ofqual, the governing body for Qualifications in the UK. This means you can study any of Essex Training Groups professional training courses safe in the knowledge that upon completion of your studies you will receive a certificate of your educational achievement which will be recognised globally.