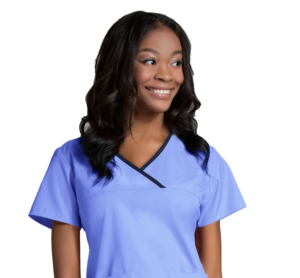 Emergency First Aid At Work - Level 3
This 1-day course is designed for those who are required to act as an Emergency First Aider, up until further help arrives. A very practical course aimed at developing the key life saving skills and building confidence should a serious situation arise.
Emergency First Aid At Work - Level 3 - 1 Day Course
Emergency First Aid at Work (EFAW) training course is a Level 3 RQF Award and makes anyone who completes it a formally qualified emergency first aider.
If your first aid needs assessment stipulates that you need a qualified emergency first aider in the workplace, then this course provides all of the training required along with a naturally recognised certificate which is valid for 3 years. The course meets all guidelines and the resulting qualification is recognised by the HSE.
Alongside meeting these obligations, you will also be equipped with the knowledge, skills and confidence to handle a wide range of emergency situations – from minor injuries to life-threatening conditions. With the Emergency First Aid at Work (EFAW) course from Essex Training Group , you will be able to administer the right treatment swiftly and decisively during a crucial emergency moment where every second counts.
If you have any questions, or would like a quote for a group booking, please call us on 01702 782121
Legalities, responsibilities and reporting
Assessment of the situation including scene safety
Dealing with an unconscious, breathing casualty
Heart Attack and Cardiac Arrest
Resuscitation (CPR) including use of the AED
Shock (including anaphylaxis)
Serious Bleeding including bleeding control and bandaging
Burns
Seizures and Epilepsy
Choking
Spinal Injury
Price: £99.00 per person or for a group quote please contact us
Location: Our training centre is located in the heart of Southend on Sea highstreet. A 3 minute walk from Southend Central train station. A 10 minute walk from Southend Victoria train station. A 5 minute walk from Southend Central bus station. 2 Long stay car parks within 5 minutes walking distance.
Subject to assessment throughout the course by your instructor, participants will be issued an Emergency First Aid at Work certificate. This qualification is valid for three years. The HSE strongly recommends that all First Aiders attend an Annual Refresher programme for a minimum of three hours.

Why Choose Essex Training Group?
Visit our training centre in Southend-On-Sea Essex, or we can provide training at your workplace
The course meets H&S (First Aid) Regulation and is HSE recommended
Regularly updated so you always get the latest knowledge and skills
Expert first aid tutors with real experience in the field
A friendly and supportive learning environment